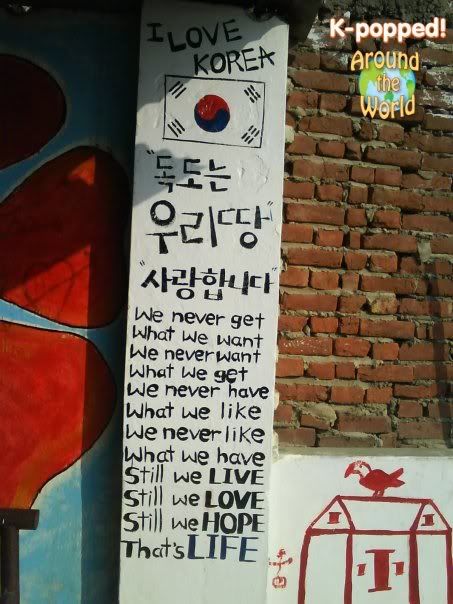 Seen on the wall of a little Korean café in New Delhi, India
Have you ever wondered what a Korean café would look like in New Delhi, India? Thanks to

K-popped!

reader

Debjani Dutta

, here's a glimpse of Korean culture in India.
Clockwise from left: The Korean café, Kimchi Jjigae (kimchi stew)
and pajeon served at the café, drawings on the menu, Debjani's friend Meghna
Debjani in an artistic shot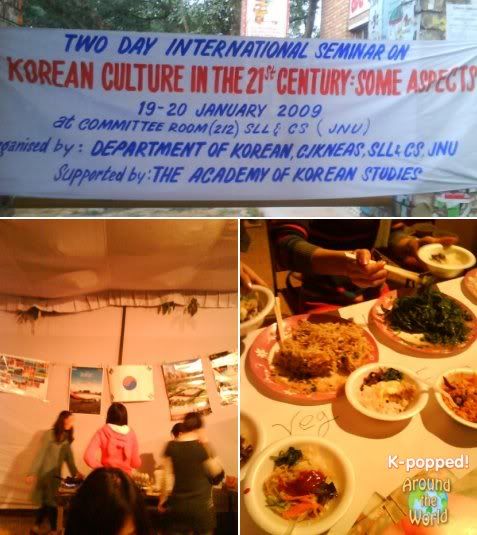 A seminar on Korean culture organised by the
Dept of North East Asian Studies in Debjani's university in India.
Bottom left: Korean food stall at the International Food Festival
Bottom right: Korean students serve
bibimbap
To view more photos submitted by our readers, head to our
group in Facebook
!

If you would like to contribute your photos, read our entry on the
K-popped! Around the World
project.



Previous posts:


K-popped! Around the World : Scene 3
K-popped! Around the World : Scene 2
K-popped! Around the World : Scene 1