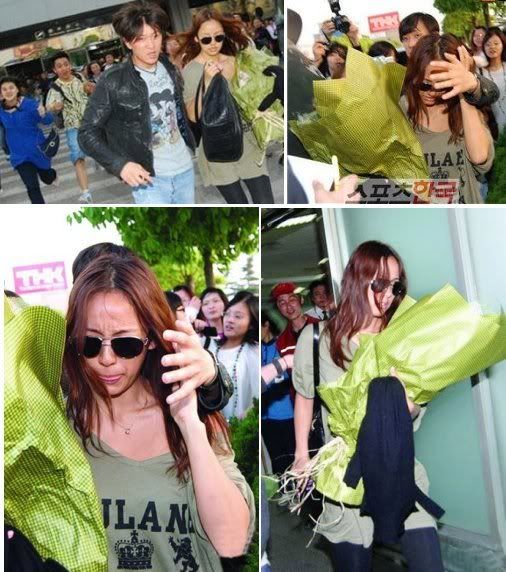 Lee Hyo-ri got a huge scare when she arrived at Shanghai airport on 22 April for a 3-days, 2 night visit to China. She was chased by Chinese fans and paparazzi at the airport. The fans didn't back off and kept pointing cameras at her with only her manager to protect her.
The Korean star was so terrified that she broke into tears as she hid behind a van in the airport parking lot, surrounded by screaming fans pointing video cameras at her.
Poor Hyori. Why wasn't there more bodyguards or more from her entourage to protect her?

Sources: Newsen, Breaknews, Hankooki



More on Lee Hyo-ri:


Lee Hyori and Vidal Sassoon target undergrads
Lee Hyori collapsed due to exhaustion
Fin KL reunites at Lee Hyori's solo concert