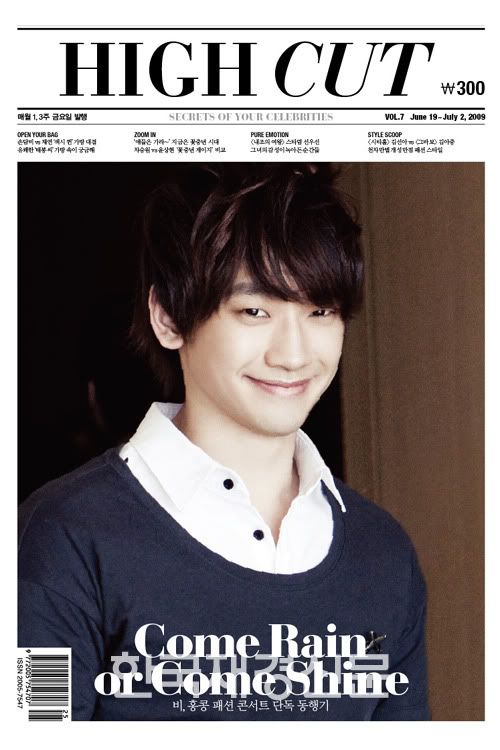 Rain on High Cut Vol. 7 cover
Now, i really wish some of our local entertainment magazines would be as affordable and interesting as Korea's

HIGH CUT

magazine.
K-popped!

readers helped point out that this magazine is extremely cheap. Yes, it's only 300 KRW a copy. That's like USD$0.25. Less than a dollar!
To find out how much this magazine costs in your own currency, just fire up

Yahoo! Currency Converter

.
High Cut

features Rain on it's volume 7 cover and the magazine's tag line is "Celebrity Secrets". True to it's tag line, vol. 7 will feature some never-before-seen photos of

Lee Min Ho

,

Kim Hyun Joong

and
Kim Yuna

.
And the best news for us not living in Korea?

High Cut

introduces its online version, just go to :

www.highcut.co.kr

. If you can figure out how to access the

e-book

section, you'll get the whole magazine, online!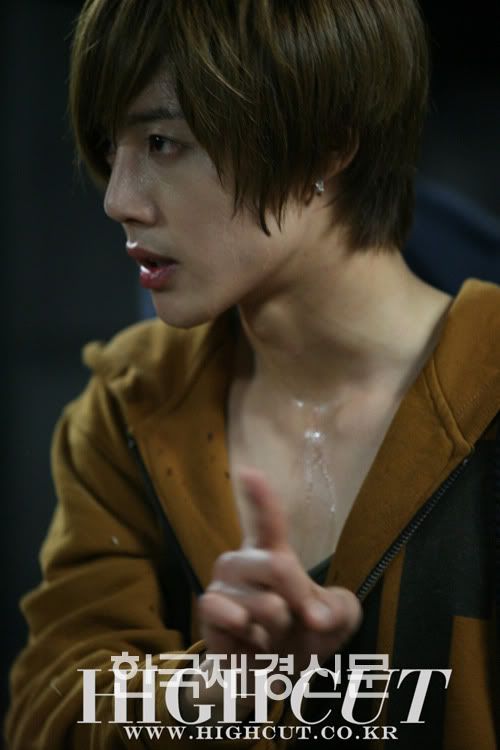 One of the exclusive Kim Hyun Joong pic in High Cut, Vol. 7
...more of these if you can get your hands on a copy of High Cut