It is a sad sad day in history today. The day the King of Pop

Michael Jackson

died. Initial reports say Michael Jackson died of cardiac arrest, at the age of 50.


Popular Korean artiste are not immune to this news and many are shaken at the death of such an icon in the music and entertainment industry. Many top Korean stars have named Michael Jackson their favourite singer and one who have given them much inspiration. Among the most famous who site Jackson as their favourite entertainer are
Seo Tai-ji
,
Rain
,
BoA
and
Se7en
. (
StarNews Korea
)
Rain

is a huge fan of Michael Jackson, and his dance moves are an unspoken testimony of this.
Bi who was departing from Incheon International Airport to Macau expressed his condolences. Rain said "Michael Jackson is my mentor, he made me dance. I am who I am today because of him. My heart hurts so much, but my idol will be alive in my heart - forever."
(SSTV)

I was personally shocked when I heard the news this morning via Twitter.


One of Korea's top entertainment mogul,
JYP
(Park Jin Young) said this on Twitter "The 1st album that I ever bought was Micheal Jackson's '

Off the wall

'. That became the definition of music to me. At least 50% of me is him."

Other quotes on Twitter today:



Brian Joo

: Still in shock about Michael Jackson's passing... He was the reason I wanted to perform when I was only 3 years old. He will be missed.


BoA : Rest in peace Michael Jackson. I'm going to miss you so much...I'm so sad right now
Mariah Carey
: I am heartbroken. My prayers go out to the Jackson family,and my heart goes out to his children. Let us remember him for his unparalleled contribution to the world of music,his generosity of spirit in his quest to heal the world & the joy he brought to his millions of devoted fans throughout the world. I feel blessed to have performed with him several times & to call him my friend. No artist will ever take his place. His star will shine forever. - Mariah


Miley Cyrus
: michael jackson was my inspiration. love and blessings


Mandy Moore
: RIP michael jackson and farrah fawcett. what a tremendous loss in one day....


LizKpopped
: Rest in peace, Michael Jackson...and thank you for the music.


More celebrity quotes on Twitter

Non-twitter quotes:


DBSK's Yunho
: He's an inspiration to me. I was very sad to receive news of his death.

Quincy Jones
: For Michael to be taken away from us so suddenly at such a young age, I just don't have the words.


Dionne Warwick
: Michael was a friend and undoubtedly one of the world's greatest entertainers that I fortunately had the pleasure of working with. ... We have lost an icon in our industry.


Britney Spears
: He was an inspiration to me, and i'm devastated that he's gone.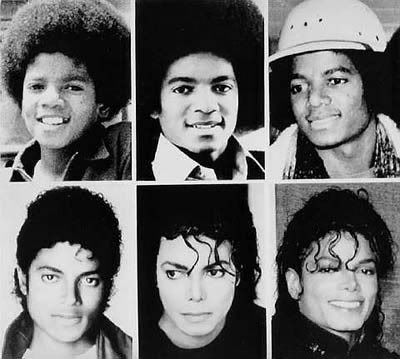 RIP Michael Jackson (1958 - 2009)
You will always be the King of Pop
...you are not alone
For I am here with you

Though you're far away

I am here to stay

But you are not alone

For I am here with you

Though we're far apart

You're always in my heart

But you are not alone