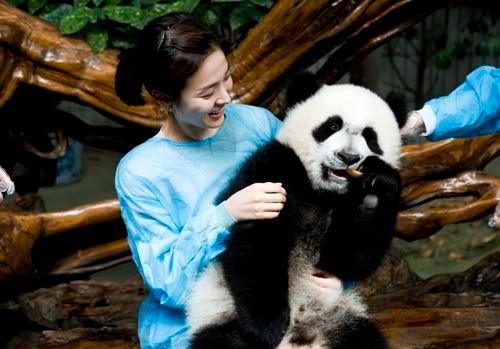 Sheepish panda in the arms of Song Hye Kyo
Song Hye Kyo

is the world's first panda goodwill ambassador! She was appointed goodwill ambassador at a ceremony in Beijing recently.
Song Hye Kyo spent four days at a panda reserve in Chengdu, Sichuan province, China. The cute panda in the pictures is around 8 - 9 months and even looks sheepish and shy in the arms of one so lovely as Song.
Song Hye Kyo said that she had only seen pandas in pictures, documentaries or movies and seeing one up close, in real life is like a dream. She was happy to be at the panda reserve. Song also mentioned that there are many animals in South Korea that needs to be protected. Namely the Korean otter, which is a national treasure. Panda ambassador Song hopes that many fans in Asia will pay more attention to environmental protection.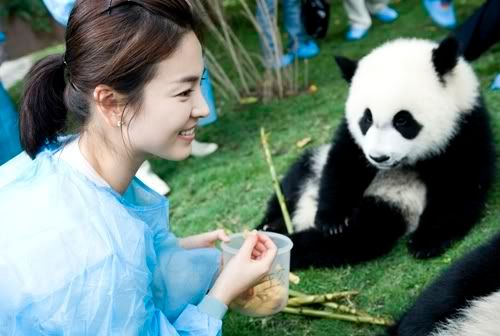 Song Hye Kyo feeding a panda at the reserve in Chengdu

Source: Newsen

More on Song Hye Kyo...