Hi everyone! We are having a wonderful time!
JYP's the

Wonder Girls

are having lots of fun touring with Disney's hot band the

Jonas Brothers

(JoBros). If you don't already know, the Wonder Girls are the opening act for JoBros.
Here are pics of them on June 21 at Texas Arlington, New Dallas Cowboys Stadium which is the venue of JoBros first concert.
Although the Wonder Girls did not perform (they are only on from June 27 onwards), they donned their retro outfits and checked out the venue.
Check out their tour schedule here.
The girls donned their retro outfits from their song 'Nobody' and was in awe at the 45,000 American fans that filled the stadium. The girls also got to meet and greet fans at the concert which was pretty awesome.
The Wonder Girls will be living their dream as they open for The Jonas Brothers in their North American Tour.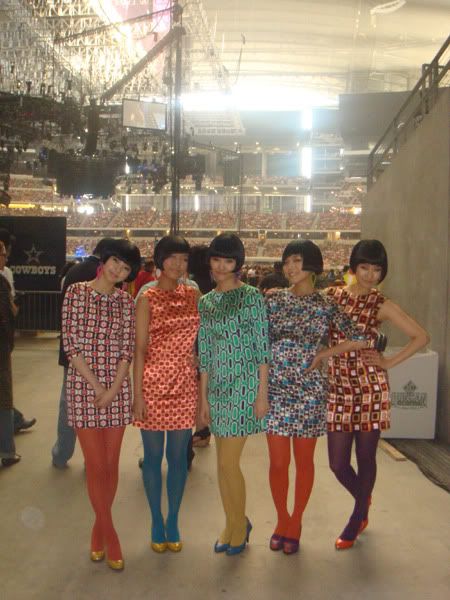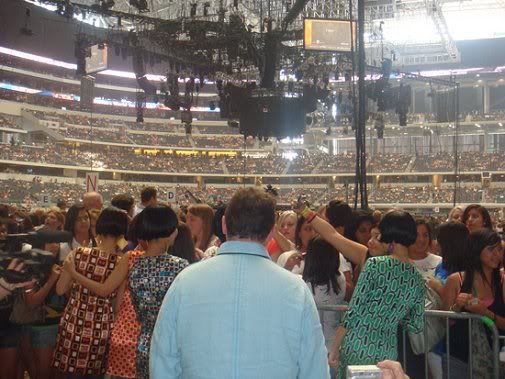 Source: Newsen
Also check out:
Wonder Girls is opening act for Jonas Brothers