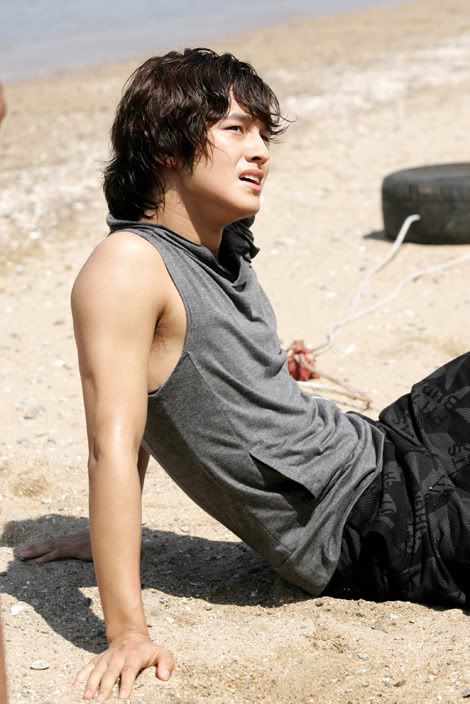 Please, that's enough training for one day...

In the drama

Boys Before Flowers

, you only see

Lee Min-ho

and

Kim Joon

shirtless. Most of the time,

Kim Bum

is fully clothed, wearing a debonair suit in the drama. But this time around, in his new drama,

DREAM

, Kim Bum turns into a tough guy. You will definitely see a more toned and athletic looking Kim Bum and shirtless scenes.
These pics are from a scene in the drama Dream. It shows Kim Bum's character (who's a mixed martial arts fighter) training at the beach. The scene was filmed on 30th July at Incheon beach. Kim Bum had to run 100m dragging a tyre behind him. After about 20 takes, an exhausted Kim Bum said "Even walking is difficult now" (이젠 걷는 것도 힘들다).
Kim Bum trains his dog on the beach

Source: Osen