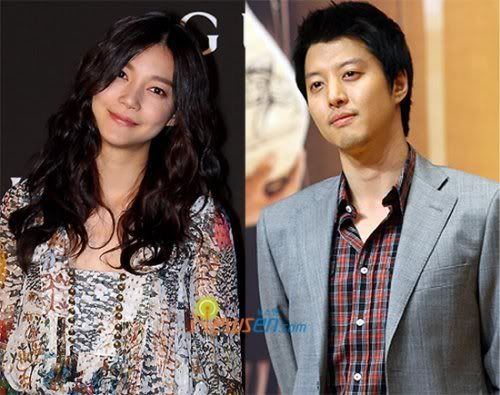 It has been reported that hallyu stars

Lee Dong Gun

(When Night Comes, Sangdoo, let's go to school!) and

Cha Ye Ryeon

(Bad Love) are no longer an item.
Four months ago, pictures of Lee Dong Gun and Cha Ye Ryeon shopping together (and buying matching sneakers) at Apgujeong surfaced. The couple were also seen playing golf together. In February, Lee Dong Gun also made a cameo appearance in the SBS drama

A Star's Lover

, where Cha was starring in. All this pointed to the fact that Lee and Cha were dating.
However, when a reporter asked Lee Dong Gun's dad, he said "(Lee Dong Gun and Cha Ye Ryeon) are not dating." Another source said, "The two of them were not in a love relationship between a man and a woman. They were just friends."
Okay i guess Lee and Cha are no longer a couple.
Meanwhile, Lee Dong Gun was supposed to enroll for military service in July but this has been postponed due to health reasons.

Source: Newsen



Related article:


Lee Dong-gun and Cha Ye-ryeon an item!