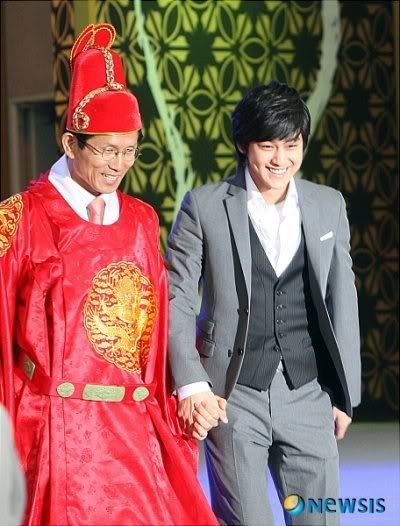 Kim Bum and Gyeonggi Province Governor Kim Moon-su
walk hand in hand at ceramics event

Boys Before Flowers

star Kim Bum attends the

5th World Ceramic Biannale 2009 Korea

in Gwangju, South Korea.
Kim Bum (20) was appointed Goodwill Ambassador at the event.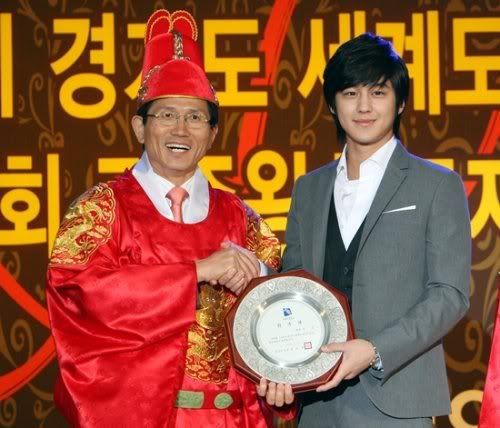 The Governor is extremely happy with his choice of Goodwill Ambassador

Kim Bum plays So Yi-jung who's accomplished in the art of pottery and ceramics in the drama. Hmm...that's how far a mere drama role can get you. You get to rub shoulders and hold hands with Governors and other VIPs.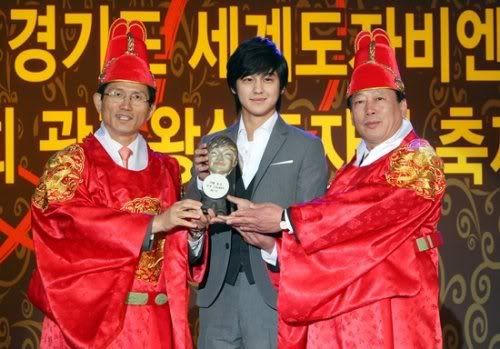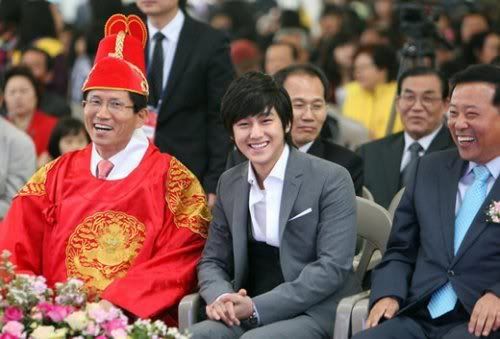 Young Kim Bum rubs shoulders with VIPs and officials at the ceramics event