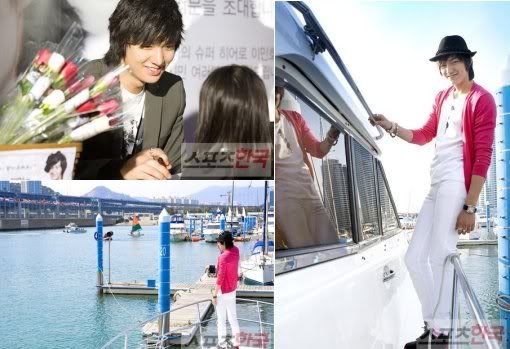 While the term

working vacation

sounds like an oxymoron, that's exactly what Boys Before Flowers star

Lee Min Ho

did. He spent 2 days 1 night in Busan, where he attended a fan signing session and took in the sights at Korea's largest port city. He even took some time off to relax on a yacht one lazy afternoon.
On April 3rd and 4th, Lee Min Ho (22) went on his first official post

Boys Before Flowers

promotion alone, without his F3 sidekicks.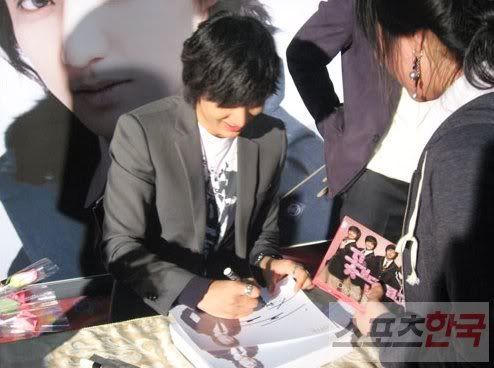 Lee Min Ho...I want an autographed photo too!
Please make it out to Orchid...
On April 3, Lee Min Ho was at Busan's Lotte Department Store for a fan signing session. 150 fans were there to greet him at the first official Gu Jun-pyo outing.

What did the 150 lucky fans have to do? Well, the first 150 early-bird customers of the day at Lotte Department Store were selected to participate in the signing event. According to an official of the department store, around 4,000 fans were found waiting at dawn at the entrance. Only the first 150 were allowed into the auditorium (Lotte Cinema) where Lee Min Ho arrived to personally greet them, autograph a Gu Jun-pyo photo and give each fan a rose.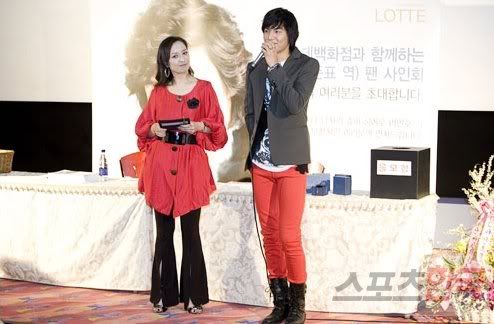 Hello everyone, this is my first time in Busan and I am very excited to be here!
Although Gu Jun-pyo wore expensive designer suits in the drama, the real Lee Min Ho is down to earth and dresses mostly in jeans, t-shirt and a jacket. At the fan meet, he wore a white printed t-shirt, red skinny jeans tucked into black laced up boots and a jacket.
The event lasted about an hour or so, and after the signing session Min Ho posed for some photos. After all that activity, the fans didn't let Min Ho leave empty handed. They presented him with a box filled with Gu Jun-pyo stickers.
Click here to view a video clip of Min Ho at the meet-the-fans session. Fans were so excited to see him that everytime he says something, they would scream!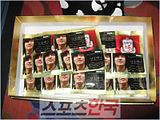 Play time...
It's vacation time after the meet-the-fans session. Min Ho stayed at a hotel in Haeundae (an affluent beach front community in eastern Busan). Haeundae Beach attracts tens of thousand tourists, to what many consider to be Korea's best beach. This is where Min Ho spent a lazy afternoon on a yacht, soaking in the sun and watching waves go by on the sparkling blue sea. What a perfect way to spend a lovely spring day!
Yeah this is Gu Jun Pyo's yacht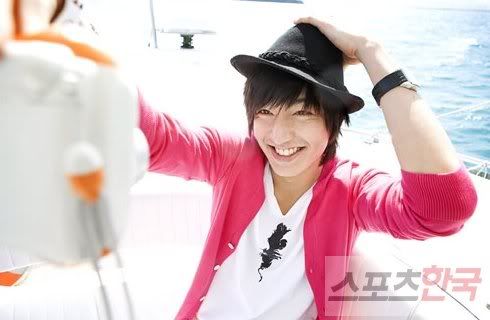 Say Kimchi! Lee Min Ho takes a pic of himself using a Polaroid camera
Now this is

almost paradise

...