Lee Min Ho becomes Jessica Gomez's toyboy in the MV

Thanks to the little detectives we have reading this blog, here's the FULL version of Lee Min Ho's digital single /

Cass Beer

CF MV.
The MV is directed by

Cha Eun-taek

(the man who did Lee Hyori's 'U Go Girl' video) and Lee Min Ho (Boys Before Flowers) actually sings the song in the MV. The song was written by

Park Geun-tae

.


In the video Lee Min Ho plays a guy who meets a super hot chick (Australian model Jessica Gomez) at a club. They have a short exchange and share a bottle of ... what else...CASS BEER.

Later, they adjourn to Jessica's home and play dress up and Lee Min Ho ends up performing at Jessica's concert. She seduces him and he becomes her toyboy.

At the end of the video, Lee Min Ho wakes up and decides that he does not want to be a part of Jesicca's world anymore...and decides to leave her. The End.
MV Stills for you. Click on the thumbnail for a larger, clearer view of Lee Min Ho ;-)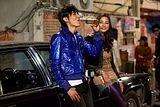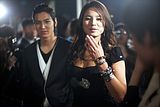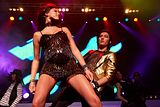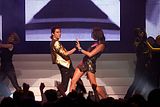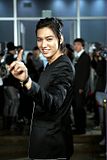 Also check out:
The Making of Lee Min Ho's Cass Beer CF
Look out for Lee Min-ho's digital single
SoEul in Anycall Bodyguard MV CF