Hugh Jackman and Daniel Henney with their appreciative fans

Here are more pictures of
Hollywood actor

Hugh Jackman

and Korean American actor Daniel Henney (My Father, My Lovely Samsoon) of

X-Men: Wolverine

on their promotional trip to Seoul. They attended a press conference earlier in the morning, then went to City Hall at 2pm for the appointment of Jackman as Seoul's Goodwill Ambassador and later at night, walked the red carpet at a hand printing event.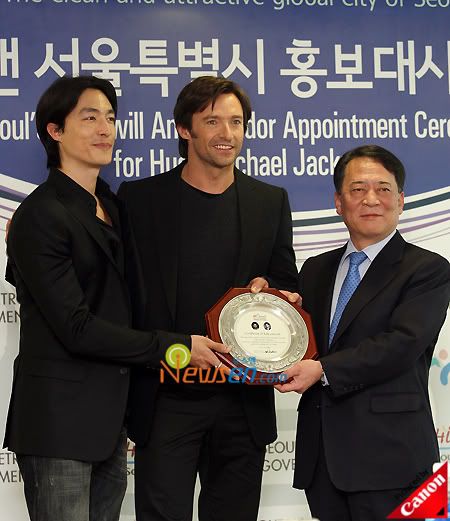 Hugh Jackman is appointed the Goodwill Ambassador to Seoul and the Deputy Mayor of Political Affairs presented the award to Jackman. Daniel Henney was last year's Goodwill Ambassador.


Later at night, the black-tie hand printing event was held at Gwanghwamun, Cheonggye Plaza in Seoul at 7pm. A huge crowd turned up for the event.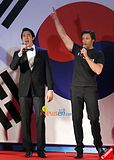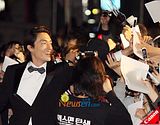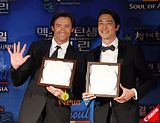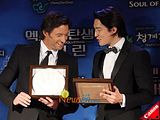 Pics credit: Newsen
Also check out:
Hugh Jackman & Daniel Henney Seoul Press Conference
Hugh Jackman goes to Seoul, Korea