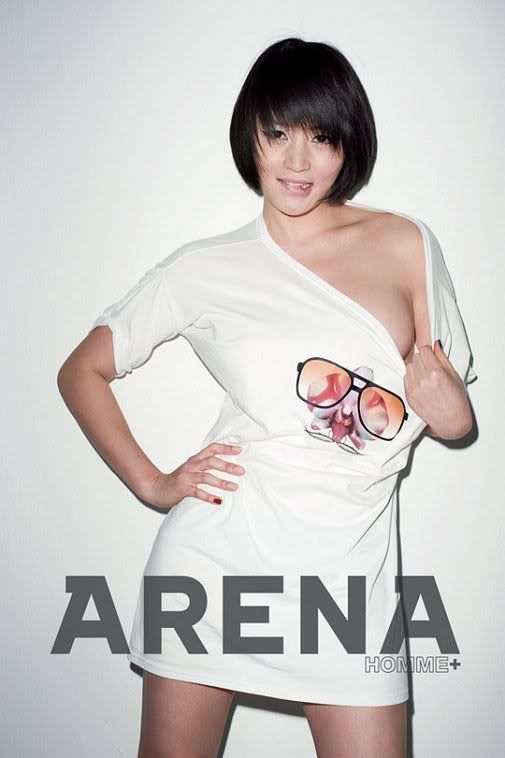 I'm too sexy for this shirt...

No wonder JYP wanted to dance with her.
Kim Hye-soo

( Tazza: The High Rollers, Kick The Moon) shows you what sexy means with the help of renown American fashion photographer

Terry Richardson

on the pages of

ARENA Homme

magazine (June 2009 issue).
Clad in only a t-shirt, Kim who will turn 39 on September 5th this year, proved she still has (very much of) it and lives up to her "Korea's sex symbol" name.
Kim accepted the offer to be photographed by Terry Richardson without hesitation and very professionally arrived 30 minutes early for the photo shoot. Richardson commended Kim for her proactive attitude and her innate ability to strike confident, sexy poses.
Richardson has an impressive portfolio of working with some of Hollywood's most beautiful people namely Brad Pitt, Johnny Depp, David Beckham and Lindsay Lohan.
The issue of ARENA Korea with Kim Hye-soo's bold sexy pictures will be released June 6th.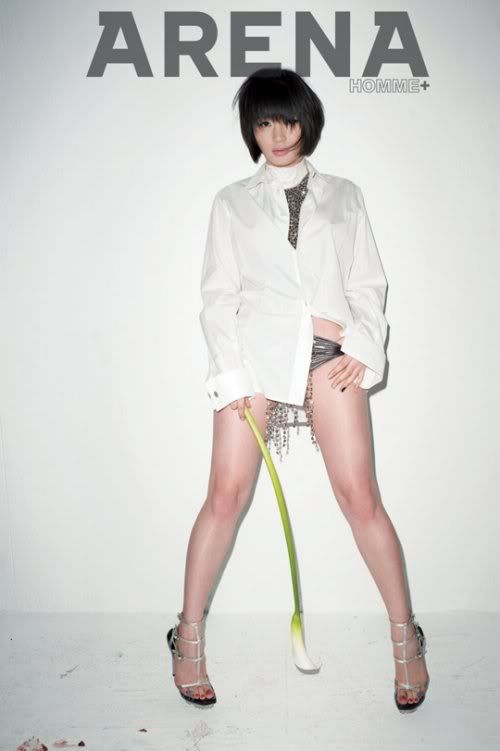 Kim Hye-soo and photographer Terry Richardson