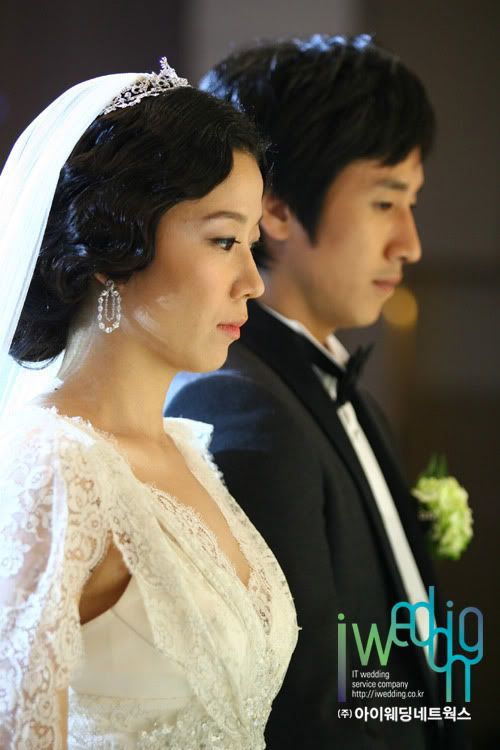 Lee Seon Gyun marries his sweetheart Jeon Hye Jin
The actor with the deep voice

Lee Seon Gyu

n

(

My Sweet Seoul

,

Coffee Prince

) got married to his long time girlfriend

Jeon Hye Jin

on May 23. The couple announced their wedding date about a month back and at that time they also revealed that they would be expecting their first child in December.
Lee Seon Gyun (34) and Jeon Hye Jin (33) first met in 2003 and after 6 years of courtship (dating) they are finally tying the knot. The wedding ceremony was held at the Buamdong AW Convention Center Grand Ballroom in Seoul.
A solemn moment as they take their vows
Coffee Prince co-star

Kim Chang Wan

sang at the wedding and the groom himself, serenaded his wife!
Lee's celebrity guests who attended the ceremony was Yoon Eun Hye, Chae Jung Ahn, Kang Ji Hwan, Kim Ji-woo, Hong Kyung Min, Kum Su-ro and Han Sang Jin among others.


The Wedding Singers:
Lee Seon Gyun serenades his bride,
Kim Chang Wan entertains the guests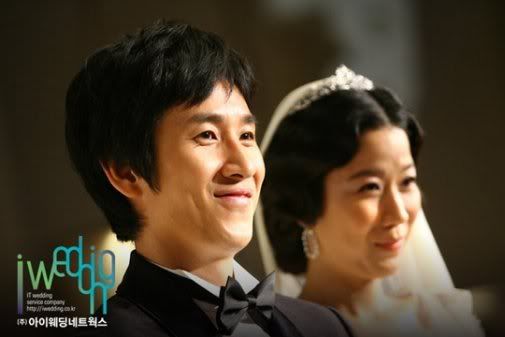 Lee Seon Gyun's so happy he could skip...
& he does!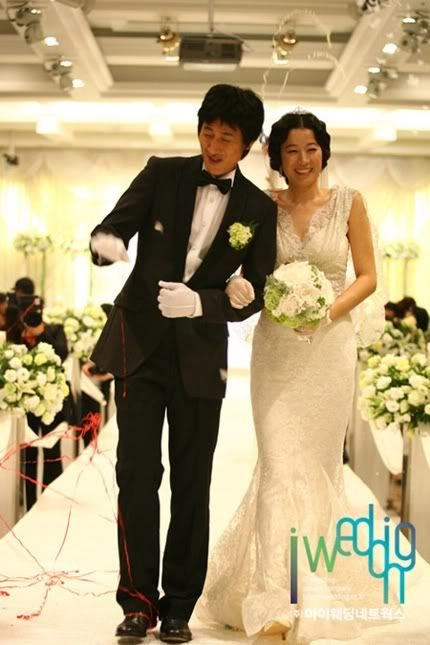 Congratulations to the happy couple!


Sources: mk, Breaknews, Osen




Related:


Lee Seon-gyun to wed pregnant girlfriend