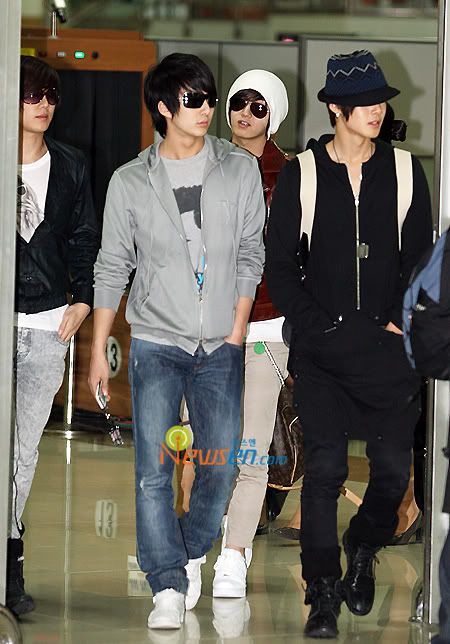 Boyband

ss501

(double S five-oh-one) will be braving the H1N1 influenza virus and flying to the States (they did not mention which part of America though) on May 6 to work on their 2nd album. The boys mentioned that they are worried about the flu virus and will take extra precautions to stay healthy during their travels. (By the way, health authorities just found a second case of the H1N1 influenza in South Korea.)

Finally all five members of ss501 reunite and will be in USA for approximately 10 days. They have a planned photo shoot for their album jacket and attend will be attending a couple of Korean cultural events. They will return to South Korea in mid-May to complete work on their album.
Currently, ss501 is having a fan meeting at Jeju Convention Center and staying at Jeju KAL Hotel. They are in Jeju Island on 2 and 3 May, 2009.

Source: Newsen



Check out:


ss501 Le Coq Sportif catalog photo shoot
SS501 Unit on MTV Class Up!