What can I say? The women, they just love me...
New comer

Philip Lee

(이필립) has been getting a lot of attention lately.

Lee (28) is fluent in both English and Korean and is currently in the KBS drama

The Slingshot

(

Story of a Man

). He enters the scene at the end of episode 4 and plays the character

Do Jae-myung

the son of a man who was murdered by villain

Chae Do-woo

(

Kim Kang-woo

). Young master Do returns from U.S. to attend his father's funeral and upon suspecting that his father is murdered, vows to seek revenge.


Lee in a scene where he returns for his father's funeral
Do Jae-myung (Philip Lee) joins Shin (Park Yong-ha), Kyung-tae
(Park Ki-woong wearing headphones) and Park Mun-ho to bring down
evil Chae Do-woo.
Together, they form "The Dream Team".



The Slingshot

is only Lee's second drama. He debuted in the 2007 MBC drama

The Legend

(Taewangsashinki) staring opposite hallyu star

Bae Yong-joon

. Despite being so new in the entertainment industry, Lee has begun to attract a lot of attention in Japan and fans have requested for a fan meeting. This is unprecedented for such a rookie actor.

Women in Korea are not immune to Lee's charms either. His fans recently showed the actor how much they love him by creating a replica of him on his birthday cake. The replica shows Lee (in a scene from

The Slingshot

) where he lounges on the sofa mourning over his dad's death, clad in what looks like

batik

pants. They presented the cake to him on his birthday which falls on the 26th May.

Can you recognize which scene from the drama this comes from? I just watched it last night and it was from episode 5! The replica is so cute and shows the amount of love and care the fans have gone though to show their love for their favourite star .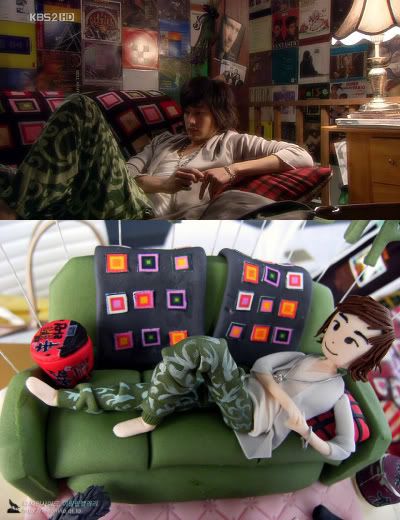 Sweet gesture: Fans make a replica of Lee for his birthday cake

Well, Malaysians can find out for yourself how hot Philip Lee is by tuning in to

The Slingshot

at 9:10pm Mondays and Tuesdays on

KBS World

(Astro channel 303).
Are you watching the drama?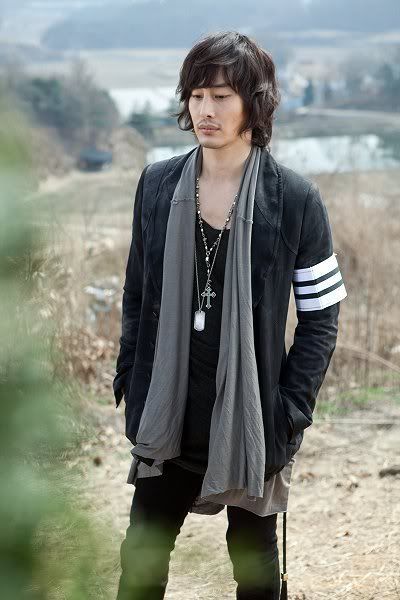 The lanky Philip Lee has a penchant for long chain necklaces and
you'll see him wearing it a lot in in the drama.
Sources: ISplus, StarNews



Also check out:


Watch out for The Slingshot (Story of a Man)

Kim Kang-woo checks out Park Shi-yeon's boobs