Oh Ji-ho donates
₩100,000 to Seo's charity project
Mnet Brand New Friend

's

Seo In-young

held a charity bazaar on May 31 at Apgujeong and guess who turned up to support her efforts?
Oh Ji-ho

(don't ask me why he's dressed in baseball uniform) turned up to help sell DVDs, clothes and even donated a cheque for ₩100,000 to Seo's project.
Seo In-young and her

Jewelry

band mates sold their personal items at the bazaar. From skirts to denim shorts to old DVDs!
Full proceeds of the charity bazaar will be donated to the pediatric ward at

Shinchon Severance Hospital

, Seoul.
More pics after the jump...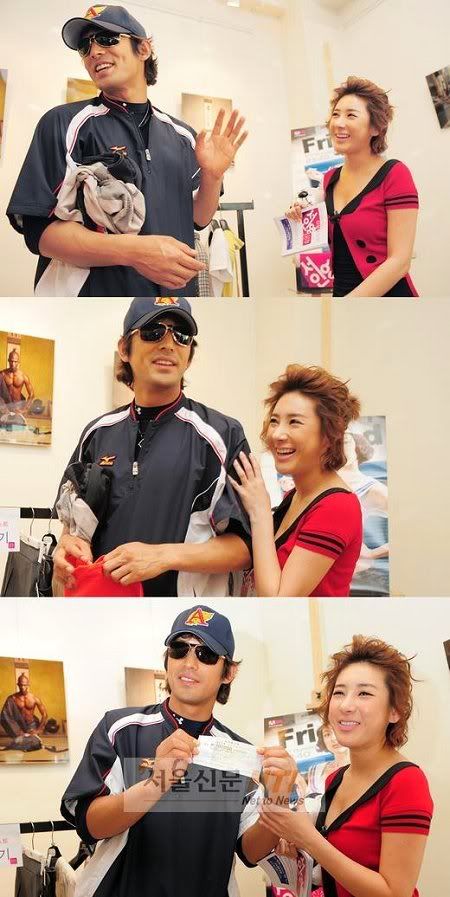 Seo In-young cozies up to Oh Ji-hunk at her charity bazaar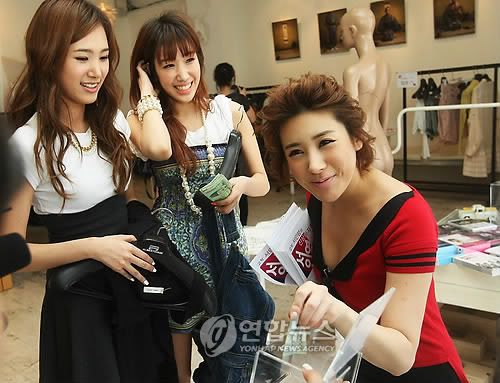 Seo In-young and her Jewelry mates sell their personal belongings for a good cause
Want a super short pair of denim shorts? Or a peasant skirt?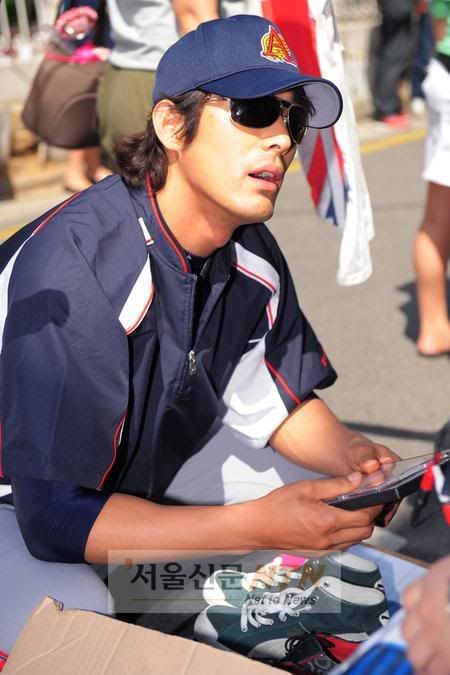 Oh Ji-ho asks "How much are you willing to pay for this DVD?"
Here are more pics. Click on the thumbnail to view a larger image.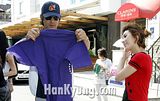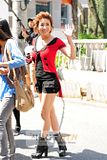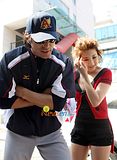 Sources: Newsen, HanKyung



Show me more of Seo In Young!