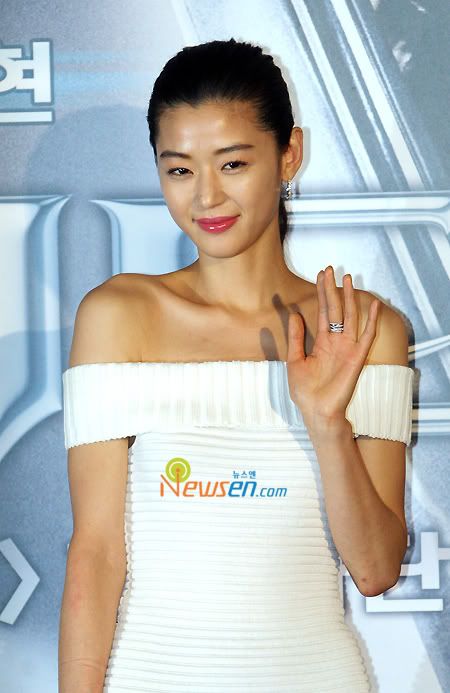 Gianna Jun Ji-hyun attended the premiere and press conference of her fantasy action movie

Blood: The Last Vampire

(directed by Chris Nahon) in Seoul. The press conference was on June 4 at 2pm and Gianna looked radiant in a white off-shoulder dress.
Gianna was also in Hong Kong on May 31 to promote her movie. After greeting "Good morning everybody, I'm Jun Ji-hyun" in Cantonese, the audience showed their appreciation by giving a warm applause.
The Chinese press proceeded to ask Jun if she has a boyfriend. Jun replied that she hopes to find love and her other half soon. Jun's ideal man would have the same interests as her and he would be easy to talk to.



Blood: The Last Vampire

opens in South Korea and Malaysia on 11 June, Ireland and Taiwan on 12 June, 17 June in France, 19 June in the United Kingdom. The movie will be released in mid-July in the U.S.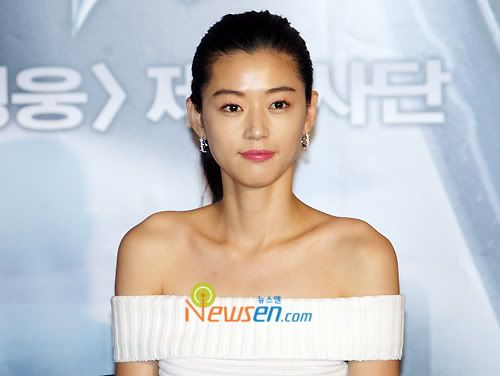 Wide-eyed Gianna waiting eagerly for reporters to ask her
questions on her new movie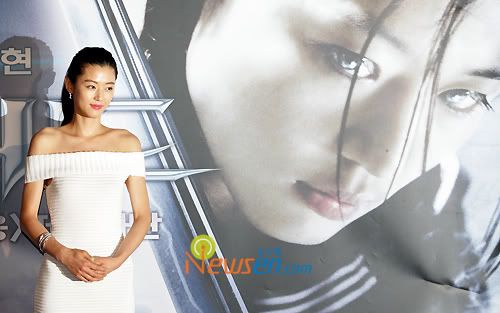 Gianna plays a vampire slayer in her Hollywood debut movie
.
The movie is a remake of Japanese anime of the same
name directed by Hiroyuki Kitakubo.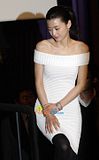 Source: Newsen



Also check out: