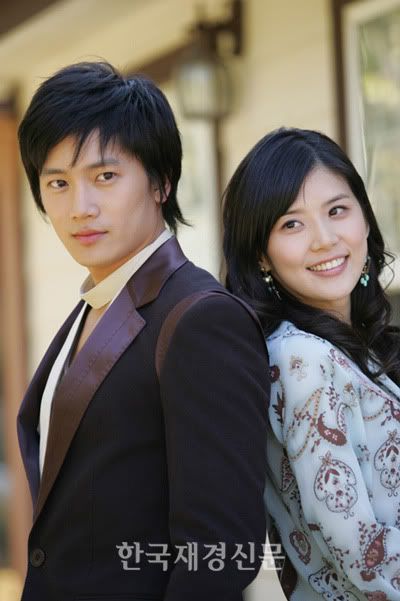 Ji Sung & Lee Bo Young like to keep their relationship private
When i posted an entry on

Lee Bo-young

a couple of weeks ago, someone asked if she is still going out with

Ji Sung

(real name Kwak Tae-gun).
Lee Bo-young (30) and Ji Sung (32) met in the 2004 SBS drama "Save The Last Dance For Me". In November 2008, it was reported that Lee Bo Young and Ji Sung progressed from being good friends, to become a couple. However, in an interview in March 2009, Lee Bo-young refused to comment on her relationship with Ji Sung. She says "I'm very careful when it comes to relationships. And I want to avoid commenting on this one."
When asked about her plans for marriage, Lee says "Most of my married friends advised me to take my time. So i am taking their advice and enjoying my single life to the fullest. I am not thinking of settling down just yet."


Lee Bo Young (30) says she's in no rush to get married

Sources: Newsen, JKnews



Also check out:


Lee Bo-young - not just a pretty face

Lee Bo-young turns 30
Story Sadder Than Sadness autograph session
Hyun Bin returns to the big screen in I'm Happy
Kwon Sang-woo in Pattaya, Thailand