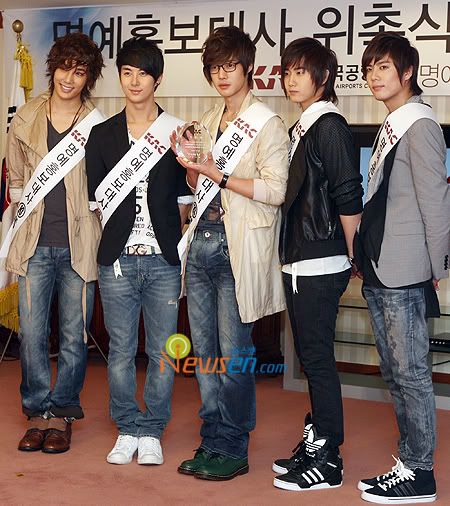 I don't know if there's such a title as "Airport Ambassadors" - i cooked it up.
Anyway,

SS501

were appointed goodwill ambassador by the Korea Airport Corporation (KAC) on July 13. They were at Gimpo Airport in Seoul to receive the appointment.
I am not exactly sure what a goodwill ambassador awarded by the KAC would mean, but Koreans sure love giving out the goodwill ambassador title.
Congratulations to Kim Hyun Joong (leader), Kim Gyu Jong, Park Jeong Min, Heo Young Saeng and Kim Hyung Joon on the new appointment.
Kim Hyun Joong looks really smart in glasses.
Source:
Newsen