Bae Yong Joon and Choi Ji Woo dress in matching black
at the morning
press conference at Tokyo Bay Court Club
Seven years after working together in the Korean drama

Winter Sonata

, top actors

Bae Yong Joon

and Choi Ji Woo reunite for the animation version of the drama. Both Bae and Choi lend their voices to the 26-part animation version of "Winter Sonata" produced for television.
Bae who was said to have suffered health issues lately was seen at both a morning (at Tokyo Bay Court Club) and evening (Tokyo Dome) press conference with Choi.
Choi & Bae in their animated form
View pics of evening press conference at Tokyo Dome after the jump...
Grand entrance at the night press conference
Bae Yong Joon greets fans from his hot air balloon
Choi Ji Woo resorts to granny attire for a night out at Tokyo Dome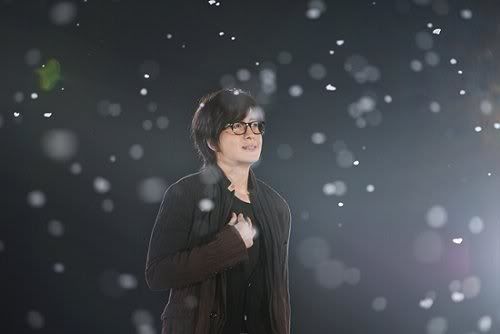 Snow brings back such fond memories...
Bae getting in touch with his sensitive side