Korean title: 게임의 여왕
Episodes: 20
Broadcast network: SBS weekend drama
Director: Oh Se-kang
Writer: Lee Yoo Jin

What's popping:

This is a story of revenge and love in a hotel-business world setting.

Handsome and successful Chase Lee Shin Jun (Joo Jin Moo) would seem to have everything - a successful business acquisition company, power, money and a loyal female lawyer friend Park Joo Won (Kim Soo Hyun) who loves him. However, Lee harbours a deep revenge for the current Chairman of Seoul Hotel, Kang Jae Ho (Han Jin Hee).

23 years ago, Chairman Kang wrestled the position from Lee's father - then the Chairman of the prestigious Seoul Hotel. The devastation caused Shin Jun's father to commit suicide and this left a deep wound in his heart. It is a wound that did not heal with time. Infact, Lee plotted his revenge carefully and plan to get to Chairman Kang via his lovely innocent daughter Kang Eun Seol (Lee Bo Young).

The drama starts off in New Zealand where Kang Eun Seol goes for a business holiday and happened to meet Lee Shin Jun. There, in the midst of the breathtaking NZ scenery of glorious fields and snow capped mountains, Shin Jun seduces Eun Seol and they eventually fall in love.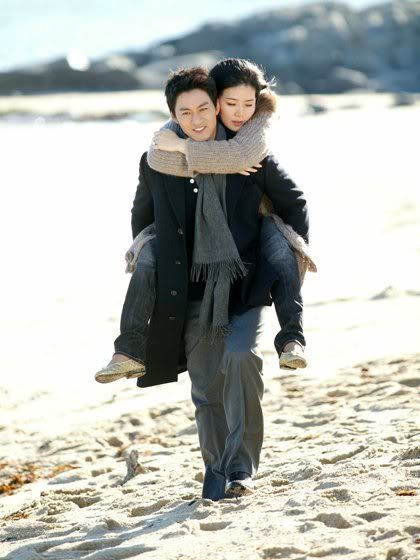 Oh my love, just you wait...I'll get your daddy for all the hurt he caused me and
i'll drop you faster than a hot heavy sack of potatoes



This plays out to be a typical Korean drama -- full of cliches and unrealistic plot turns. It was difficult for me to sit through the first 8 episodes because the handsome lead actor was practically a liar, schemer and trouble-maker. Later, the plot thickens and Eun Seol gets her own revenge by lying about her abortion and trying to get back at Shin Jun for hurting her. Will the two ill-fated lovers finally forgive one another?

Pick up this drama for good dramatic acting by the leads -- Joo Jin Moo (200 Pounds Beauty, Fashion 70's) and Lee Bo Young. Second female lead Kim Soo Hyun is an ex- beauty queen and model and provides a strong supporting role. But one of my favourite characters is Eun Seol's father Kang Jae Ho, played by Han Jin Hin (he's also Kingdom of the Wind's evil King Daeso).

The drama also has an excellent soundtrack and beautiful scenes - especially in the first few episodes filmed in New Zealand.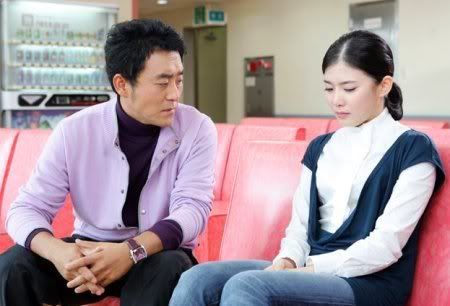 Complications: Eun Seol, you are just like a sister to me,
but I am also in love with you...




The plot:

Filled with revenge and hatred, Lee Shin Jun makes Kang Eun Seol fall in love with him to gain revenge on her father. When he eventually succeeds with his revenge plan by becoming Chairman of Seoul Hotel himself, he finds that he has truly fallen in love with Eun Seoul. Will Eun Seol forgive him after what he has done to her father? After a whole lot of Korean drama cliches -- accidents, partial memory losses and what nots, it all ends well (and that makes this drama somewhat bearable to watch).

It's all a game of love, but forgiveness and not revenge wins in the end!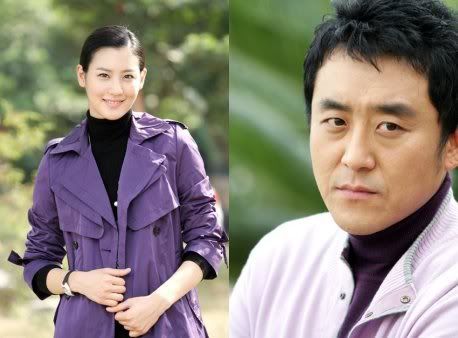 Supporting cast: Kim So Hyun and Choi Jun Yong




Watch it:

Get the DVD boxset. A friend who loves Joo Jin Moo lent it to me. :-)

Read more drama reviews on K-popped!