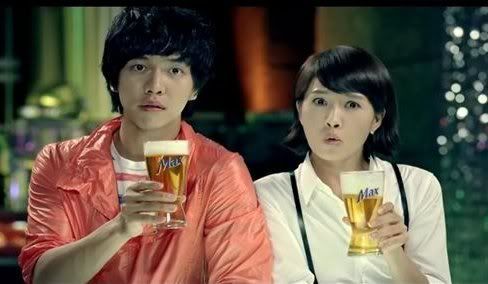 Don't you think they look cute together?
It looks like the
Kim Sun Ah
(City Hall) and
Lee Seung Gi
(Brilliant Legacy) coupling for
Max Beer
commercial isn't a one-off thing. Initially, the noona - namdongsaeng (elder sister - younger brother) pair were brought together because they are the celebrities most people wanted to go on a holiday with. They had chemistry in the first CF earlier this year. It's such a winning combination that they are here again, with a second ad!
Kim Sun Ah and Lee Seung Gi's new Max Beer CF will start airing on 17 July, 2009.
Watch out for our beer ad ok?
Source:
Asia Economy Korea
Also check out:
Kim Suna and Lee Seung-ki drink Max beer
Is Kim Sun-ah Rain's trump card or something more?